Group of business people standing on the pieces of a puzzle – over a white background.
Puzzle pieces filled with questions to be clarified.
20 pieces puzzle, complete and individual pieces,colored and black and white version.Isolated on white background.
Business Superheroes Winter Snow Rescue Concept.
Business People Success Achievement City Concept.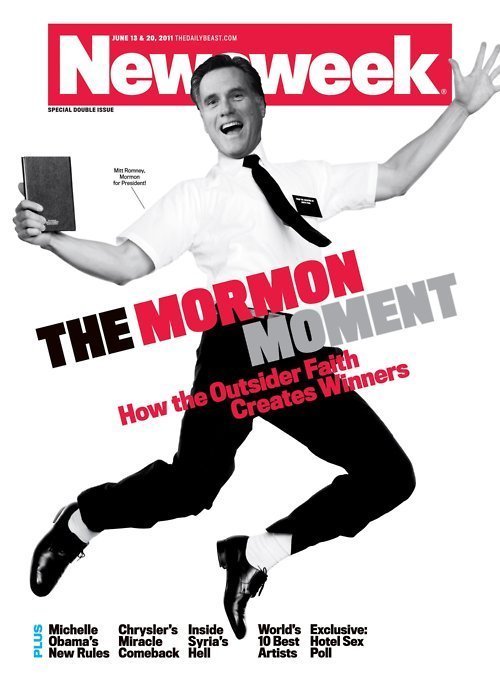 http://www.huffingtonpost.com/2011/06/06/newsweeks-mitt-romney-mor_n_871684.html, June 6, 2011

DREAMS ARE WITHIN REACH WHEN YOU
BELIEVE
(Mormon church KSL, www.ksl.com )
[one pure white Mormon, three black terrorists, one blood-soaked curtain:]
http://lunerontheatre.wordpress.com/2011/09/06/the-book-of-mormon-truly-something-incredible/
http://lunerontheatre.files.wordpress.com/2011/09/book_of_mormon_musical.jpg

States of Grace (also known as God's Army 2: States of Grace) is a 2005 drama film by Richard Dutcher which tells the story of two Mormon missionaries in Santa Monica, California. It is a sequel to Dutcher's God's Army.
http://en.wikipedia.org/wiki/States_of_Grace