…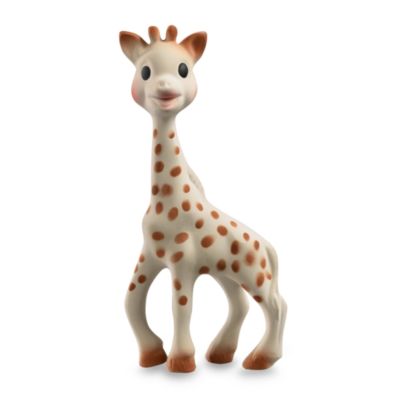 https://www.bedbathandbeyond.com/store/
cc ASIS-CIA agent Geoffrey Jackson, cc all Mormon attorneys
The Art of War is
an ancient Chinese military treatise dating from the 5th century BC. Attributed to the ancient Chinese military strategist Sun Tzu – "Master Sun", the text is composed of 13 chapters, each of which is devoted to one aspect of warfare. It is commonly thought of as a definitive work on military strategy and tactics. It was placed at the head of China's Seven Military Classics upon the collection's creation in 1080 by Emperor Shenzong of Song, and has long been the most influential strategy text in East Asia.[1]
It has had an influence on Eastern and Western military thinking, business tactics, legal strategy and beyond.
https://en.wikipedia.org/wiki/The_Art_of_War
Authors: Mormon Danites/Danettes
Attributed to: Ancient Chinese military strategist
With permission from (to attribute to): MSS-CIA Chinese intelligence mega-executives.
cc Courtyard by Marriott, cc J Reuben Clark Law Society, cc all Mormon law firms, cc all Mormon attorneys
October 26, 2016. About Me. I went to KMart hoping to find an electric heater but the only small electric heaters are red.  The color red.  I did not purchase one of KMart's red electric heaters but I did purchase two turtle necks, underwear, socks and pajamas. And I took pictures of the messages of intimidation pharmacy posters and children cancer posters (with Mormon Church of Satan's/CIA's super rapstarbuckette Nikki Minaj clothing line in the background) at the checkout area. I'm not feeling well but I'll have to go back out to purchase a heater.  After or before I go to Warren Street to take pictures of the guillotines in Warren Housing front yard, I will then go PC Richards to see if I can found a small electric heater that I like. This is a PC Richards advertisement though not advertising electric heaters.

http://www.nydailynews.com/new-york/brooklyn/de-blasios-don-costumes-mermaid-parade-coney-island-article-1.1839084
It's an advertisement advertised today with an article about New York City Mayor Warren Wilhelm aka Bill de Blasio (the King of New York City Sleaze) and his family, Mermaid Day Parade 2014 or 2015:
Mayor de Blasio, in a puffy pirate shirt, appears at Saturday's Mermaid Parade in Coney Island alongside mermaid First Lady Chirlane McCray and their kids, Dante and Chiara. (BRUCE COTLER/NEW YORK DAILY NEWS)
http://www.nydailynews.com/new-york/brooklyn/de-blasios-don-costumes-mermaid-parade-coney-island-article-1.1839084
[Helen of Troy and Poseidon:]
View image on Twitterhttp://nymag.com/daily/intelligencer/2014/10/whats-de-blasio-supposed-to-be-for-halloween.html
NEPTUNE MACHINE  [chaos symbol], Arkansas Scion and NYPD and YWCA Brooklyn, October 19,2016
About me, continued.  
I cannot post a picture of Neptune truck (the above truck or one like it) that I took when I went to the deli when I came back from KMart.  Neptune truck, and Vigilante Plumbing truck behind the Neptune truck and the Matthews Aurora Funeral truck that was behind the Vigilante Plumbing truck and the Acclaim toilet paper cardboard box that was or is in the elevator vestibule on this floor because, Mormon computer gremlins illegally prevent my camera memory cards from connecting to my computer. I've been going to FedEx to transfer pictures from my camera memory card to flash drives.  It's getting to be too expensive and too time-consuming.  I'm thinking about purchasing a phone with a camera. Currently I have a flip top phone.Anyhow, I won't be able to attend the 5-hour driving class that I was looking forward to attending tonight, I'm really not feeling well (but I would go anyhow except that I have less money now [to pay the fee for driving lessons] because of unexpected expenses-I must see how much a new  heater will cost. I did not splurge when I purchased underwear;
all
of my panties have been stretched out of shape, so much so, I have to use a safety pin to keep the panties from falling; almost all of my underwear, turtlenecks, socks, I've had to throw away over the past year, because of stretching or bleach stains).  And I won't be able to attend the driving class on Sunday morning because I must be at my theocratic class Sunday morning, the last meeting of Brooklyn Heights congregation of Jehovah's Witnesses. Bob Butler is the scheduled speaker.
About me, update.  I purchased a new heater from PC Richards.   I don't feel well, I feel that I want to go to bed but I'm going for the 5 hour driving training. I cannot put off getting a driver's license.  I need to start going to Kingdom Halls in Patterson, Wallkill and Warwick as soon as possible. If necessary, if I don't have money left for groceries for the two or so weeks, I will eat bread and cans of beans.