http://www.enotes.com/homework-help/who-problems-inner-party-outer-party-435020
http://www.aol.com/article/news/2016/10/13/clinton-says-she-does-not-recall-in-her-answers-about-her-emai/21582434/?icid=maing-grid7|main5|dl5|sec1_lnk2&pLid=-1222883049_htmlws-sb-bb

 A Jersey City man who pleaded guilty to fatally shooting a 21-year-old man in 2014 enraged the victim's family yesterday when he turned and grinned at them.
"I want him to rot," Deatrich Taylor said of Jim Hendrix, 20, after he admitted killing her son yesterday, Dyrell Taylor. "When he killed my son, he killed me. Let him rot."
Hendrix, a Duncan Avenue resident, pleaded guilty to aggravated manslaughter in connection to Taylor's death. The 21-year-old was shot exactly two years ago on Union Street near Bergen Avenue on Oct. 14, 2014, at about 6:30 p.m. and died the following morning, officials said at the time.
Hendrix, who was originally charged with murder, will face up to 20 years in prison when sentenced on Jan. 13. He will have to serve 17 years before becoming eligible for parole.
Jury selection in his trial began Tuesday, but further proceedings were canceled following yesterday's plea.
Hendrix turned himself in to authorities a few days after the homicide. While in jail awaiting trial on the murder charge, he was implicated in the rape of a 15-year-old girl based on a DNA match, officials said. Authorities said that incident occurred Sept. 11, 2014, just slightly more than a month before the killing of Taylor.
Hendrix was accused of dragging the girl "off the sidewalk into a secluded area between two houses" and raping her and was charged with aggravated sexual assault, kidnapping, endangering the welfare of a child and child abuse, according to court records.
But Hendrix pleaded guilty to aggravated assault regarding the sex charges and will face up to seven years on that count, although the prison term will be served concurrent to the manslaughter term — at the same time.
Taylor's family was furious and distraught by Hendrix's grin as he left court.
Taylor's mother commented later," "Murderers always smile. A murderer always keeps a smile on his face." (Although Hendrix did not plead guilty to murder)
"My son worked hard," she said. "My son worked hard. My son was a supporter. My son loved genuinely. My son was raised by a family.
"Now my family tree is broken. I only had one child."
THE DREAMING TREE WINES
THE SEED OF A GREAT STORY.
http://www.aol.com/article/news/2016/10/13/clinton-says-she-does-not-recall-in-her-answers-about-her-emai/21582434/?icid=maing-grid7|main5|dl5|sec1_lnk2&pLid=-1222883049_htmlws-sb-bb

Recall truck driving past Assembly Hall of Jehovah's Witnesses during Spanish Convention, summer 2016; Banco Popular and [JPMorgan] Chase, across the street (actually, the boulevard, Kennedy Boulevard)

http://www.onelook.com/?w=recall&ls=a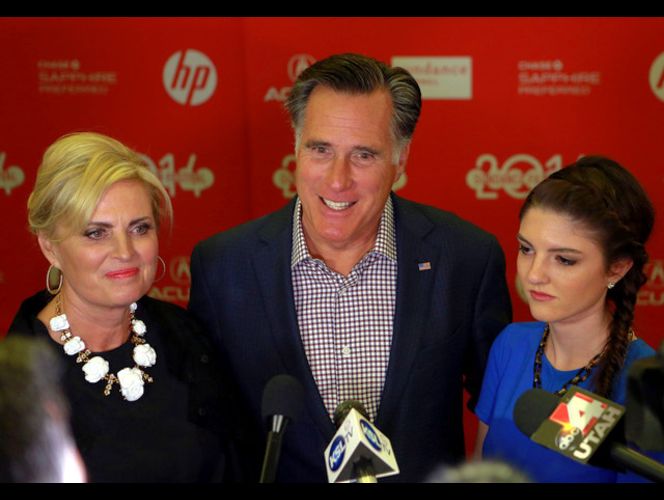 Mitt Romney, with his wife Ann Romney and their granddaughter Allie Romney, talks to reporters at the Sundance Film Festival premiere of Mitt at the Rose Wagner Theatre in Salt Lake City on Friday, Jan. 17, 2014. (Photo: Kristin Murphy, Deseret News)
(Audience sees new side of Mitt Romney in Sundance documentary, Mormon church KSL, January 17, 2014,
http://www.ksl.com/?sid=28397846&nid=148&fm=latest_videos
)
Members of the Church of Jesus Christ of Latter-day Saints have served in every level of government, short of the presidency, which Mitt Romney, left, is trying to change. Former Utah governor Jon Huntsman, right, also a Mormon, dropped out of the 2012 Republican nomination race after losing to Romney in the New Hampshire primary.
http://mediagallery.usatoday.com/Famous+Mormons/G3261
,
[Mr/Ms Tyler Perry, one of Mormon Church of Satan's top starbucks]
http://www.forbes.com/pictures/mlf45hied/tyler-perry/
Still I Rise – Gail Marquis
…