The cornerstone …
http://www.marketwatch.com

/
, October 4, 2016
http://bible.knowing-jesus.com/topics/Cornerstone
cc Courtyard by Marriott, cc J Reuben Clark Law Society, cc all Mormon law firms, cc all Mormon attorneys
2 And behold, there was a great earthquake; for an angel of the Lord descended from heaven, and came and rolled away the stone, and sat upon it. 3 His appearance was as lightning, and his raiment white as snow: 4 and for fear of him the watchers did quake, and became as dead men.
…
Plantation Oak [Lumber Liquidator$] http://biblehub.com/asv/matthew/28.htm
cc Courtyard by Marriott, cc J Reuben Clark Law Society, cc all Mormon law firms, cc all Mormon attorneys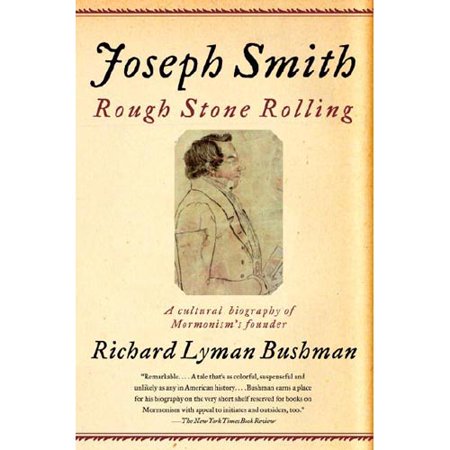 https://www.walmart.com/ip/Joseph-Smith-Rough-Stone-Rolling/5368784?action=product_interest&action_type=title&item_id=5368784&placement_id=irs-106-t1&strategy=SMT&visitor_id&category=&client_guid=5cf7cbc6-65df-435e-8076-06b7eb0e2c57&customer_id_enc&config_id=106&parent_item_id=3617562&parent_anchor_item_id=3617562&guid=834b610d-b856-4299-ba08-aa36ead66817&bucket_id=irsbucketdefault&beacon_version=1.0.1&findingMethod=p13n
http://biblehub.com/asv/romans/9.htm
cc Courtyard by Marriott, cc J Reuben Clark Law Society, cc all Mormon law firms, cc all Mormon attorneys
https://www.biblegateway.com/verse/en/Romans%209%3A33
cc Courtyard by Marriott, cc J Reuben Clark Law Society, cc all Mormon law firms, cc all Mormon attorneys

https://www.biblegateway.com/verse/en/Romans%209%3A33
cc Courtyard by Marriott, cc J Reuben Clark Law Society, cc all Mormon law firms, cc all Mormon attorneys
SUNDAY BOOK REVIEW | 'JOSEPH SMITH: ROUGH STONE ROLLING,' BY RICHARD LYMAN BUSHMAN
Latter-Day Saint
By WALTER KIRN  JAN. 15, 2006
JOSEPH SMITH
Rough Stone Rolling.
By Richard Lyman Bushman,
with the assistance of Jed Woodworth.
Illustrated. 740 pp. Alfred A. Knopf. $35.
Most men who go searching for signs from God look skyward, but Joseph Smith, the youthful Mormon prophet, distinguished himself from his visionary cohort by hunting for sacred wisdom in the ground. In 1827, this barely literate 21-year-old dug in a hillside in rural upstate New York and unearthed a set of golden plates whose unfamiliar characters he translated with the aid of magical "seer stones." The result was the Book of Mormon, a second Bible whose elaborate tale of interracial warfare between two ancient American peoples — the so-called Lamanites and Nephites — was dismissed by Mark Twain as "chloroform in print" but today forms the basis of a worldwide church with a still-growing membership of some six million in the United States and another six million overseas.
The mystery of the scripture's origins (was it really translated from "reformed Egyptian" or was it made up or borrowed from other sources?) is just one of the burning questions about Smith that Richard Lyman Bushman, his latest biographer, examines from every conceivable rational angle before declaring it to be unanswerable — unanswerable in a way that vaguely suggests such puzzles were divinely intended to stay that way. Bushman, a retired Columbia history professor who also happens to be a practicing Mormon, has a tricky dual agenda, it turns out: to depict Smith both as the prophet he claimed to be and as the man of his times that he most certainly was. "The efforts to situate the Book of Mormon in history, whether ancient or modern, run up against baffling complexities," Bushman writes, seemingly closing the door on the whole matter while slyly leaving it open a crack for a faith. "The Book of Mormon resists conventional analysis, whether sympathetic or critical."
As refracted through Bushman's intellectual bifocals — one lens is skeptical and clear, the other reverent and rosy — most of the rest of Smith's remarkable story is shown to resist such analysis as well. So why make the effort in the first place? By showing the inadequacy of reason in the face of spiritual phenomena, Bushman seems to be playing a Latter-Day-Saint Aquinas. It appears he wants to usher in a subtle, mature new age of Mormon thought — rigorous yet not impious — akin to what smart Roman Catholics have had for centuries.
Once the reader despairs of ever finding out whether Smith was God's own spokesman or the L. Ron Hubbard of his day, it's possible to enjoy a tale that's as colorful, suspenseful and unlikely as any in American history. Operating on the margins of society, out where the traveled roads turned into paths, Smith managed
to build a major religion from scratch
. …
…
(The New York Times, Walter Kirn, January 15,2006,  
http://www.nytimes.com/2006/01/15/books/review/latterday-saint.html
, emphasis added]

http://www.marketwatch.com/, September 27, 2016
Old Scratch or Mr. Scratch is a name of the Devil, chiefly in Southern US English. The name likely continues Middle English scrat, the name of a demon or goblin, derived from Old Norse skratte.[1]
https://en.wikipedia.org/wiki/Old_Scratch
[Satan the Devil is real, and he is really expert at deceiving people,most especially college-educated people, into believing that he's not real.The Mormon Church is really the primary Church of Satan, and Jehovah's Witnesses is really God's visible organization. I write under inspiration from,
and with authority from
, God, the
true
God, Jehovah,whose wrath is upon the Mormon Church of Satan.  cc all Mormon attorneys)

STARTING A GARDEN FROM SCRATCH
(The West Australian, August 19, 2016, www.asx.com.au )

Investigators say they've run into some problems that could impede the investigation into last week's fatal Hoboken train crash.
The engineer of the New Jersey train that crashed in Hoboken on Thursday, killing one and injuring 108 others, told investigators that he has "no memory" of the crash and that he felt "fully rested," according to Bella Dinh-Zarr, vice-chairwoman of the National Transportation Safety Board.
"He remembers waking up on the floor of the cab," she said.
Also, the event recorder, the so-called "black box" which was built in 1995, was not working – possibly because "that's quite an old event recorder." NTSB officials are working to recover a second recorder that likely remains inside the wreckage at the now-closed train station, according to Dinh-Zahr.
"We want to get in and get the exact speed of the train," said Dinh-Zahr. "We're unable to do that – unfortunately, one of the event recorders was not working."
Din-Zahr said the engineer, Thomas Gallagher, was hired in 1987 and became a fully-qualified engineer in 2000. On the day of the crash, Gallagher felt fully rested, investigators say. His cell phone, which he kept inside his personal backpack, was turned off.
He also told investigators that he was going 10 mph when he approached the Hoboken station.
The engineer and conductor, who was not identified, went on-duty soon after 6:30 a.m., and the conductor on the train "didn't notice anything unusual" about the engineer's behavior when the Pascack Valley Line train left the Spring Valley station that morning.
The conductor, who was not identified, also didn't notice anything unusual about the speed of the train – only that the train was very crowded, Dinh-Zahr said.
Gallagher said he was able to operate the train normally, and there was clear visibility approaching the station, according to investigators. He blew his horn as he approached the station, checked his speedometer and
..


appear to be knocked down, and a portion of the roof looks like it collapsed, photos from the terminal show. Passengers described people screaming and bloodied as they exited the train.
Christie, during a press conference Thursday afternoon, called the accident an "extraordinary tragedy," but he declined to speculate on a cause and couldn't say when the station would reopen. "We pray for the victims and their family," he said.
Last week, Christie said the train "came in at a higher rate of speed than it should have," and he's not sure why. He said the Office of the Attorney General is investigating the crash, noting that the train engineer — who was in critical condition Thursday afternoon — "is fully cooperating."
"We have nothing to believe other than this was a tragic accident," he said.
Photos courtesy of John Tachine
(Patch,
http://patch.com/new-jersey/hoboken/train-engineer-has-no-memory-hoboken-crash-other-problems-arise-probe
 )

http://www.merriam-webster.com/dictionary/adobe
https://en.wikipedia.org/wiki/Newark,_New_Jersey
http://www.adobebuilder.com/

http://search.aol.com/aol/search?s_it=sb-home&v_t=keyword_rollover&q=hoboken+cornerstone
https://www.facebook.com/cornerstonepets
http://hobokenunleashed.com/
http://www.jerseycityunleashed.com/
http://www.cornerstonepets.com/Default.asp
http://www.cornerstone-partners.com/index.html
"my home sweet home" (God Bless America, National Anthem)
Deseret Book
BRINGING VALUES HOME – SINCE 1866
       [Creativity Religion flag]
1866
Product Description
While many "experts" continue to view Joseph Smith as a controversial figure, renowned scholar (and Latter-day Saint) Richard Bushman locates Joseph in his historical and cultural context, fleshing out the many nuances of nineteenth-century American life that produced such a fertile ground for emerging religions. While this book stands in the intersection of faith and scholarship, it does not avoid the problematic aspects of Smith's life and work, such as his practice of polygamy, his early attempts at treasure-seeking, and his later political aspirations. In the end, Smith emerges as a genuine American phenomenon, a man driven by inspiration but not unaffected by his cultural context.
https://deseretbook.com/p/joseph-smith-rough-stone-rolling-richard-l-bushman-5351?variant_id=104298-paperback
 [emphasis added]

The Creativity flag.
According to Creators, the red field symbolizes the struggle for the survival, expansion, and advancement of the White race under the creed and program of Creativity while the white triangle on the right represents the coming of a "Whiter and Brighter World."[1] The W stands for the White race, the crown represents that Creators are the elite, and the halo is a symbol of race being "unique and sacred above all other values."
https://en.wikipedia.org/wiki/Creativity_(religion)

[Warren] Buffett is often referred to as the "Wizard of Omaha" or "Oracle of Omaha,"10] or the "Sage of Omaha,"[11] and is noted for his adherence to value investing …
https://en.wikipedia.org/wiki/Warren_Buffett
In the 
United States
, the 
Black Codes
 were laws passed by 
Southern states
 in 1865 and 1866, after the 
Civil War
. These laws had the intent and the effect of restricting 
African Americans
' freedom, and of compelling them to work in a labor economy based on low wages or 
debt
. Black Codes were part of a larger pattern of Southern whites trying to suppress the new freedom of emancipated African American slaves, the 
freedmen
.
…
The Louisiana legislature, seeking to ensure that freedmen were "available to the agricultural interests of the state", passed similar yearly contract laws and expanded its vagrancy laws. Its vagrancy laws did not specify Black culprits, though they did provide a "good behavior" loophole subject to plausibly racist interpretation. Louisiana passed harsher fugitive worker laws and required blacks to present dismissal paperwork to new employers.
[74]
State legislation was amplified by local authorities, who ran less risk of backlash from the federal government. Opelousas, Louisiana, passed a notorious code which required freedpeople to have written authorization to enter the town. The code prevented freedpeople from living in the town or walking at night except under supervision of a White resident.[75]
Thomas Conway, the Freedmen's Bureau commissioner for Louisiana, testified in 1866:[20]
…
…
I live my faith by helping my community preparing for disaster when it comes.
https://www.mormon.org/me/1866
The Mormon Church of Satan is plotting a nuclear bomb attack on the Hudson River.  If successful in doing so, President Barack Hussein Obama will be the primary scapegoat.