The Mormon church is not happy owning one state, Utah, they want to own every state! And they plan to own every state, the entire United States, by executing another attack on New York City! Hamilton musical is not the brainchild of any Hispanic male, Hamilton musical is the brainchild of the Mormon Church, part of their strategy to gain possession of the deed to this nation. What is the deed to this nation? The U.S. Constitution. Hamilton musical and Black Panther movie are Mormon church productions, part of the Mormon church's strategy to galvanize Anglo Americans to take back their country. CIA Mormon Kirsten Gillibrand is not qualified to be president of this nation. CIA Mormon Kirsten Gillibrand might be qualified to be governor of Utah, but she is not qualified to be president of this nation! CIA Mormon Kirsten Gillibrand and her British husband Jonathan are part of the Mormon church's Silent Anglo American Revolution. CIA Mormon Kirsten Gillibrand is part of the Mormon church's entire hidden agenda! Speaking of the presidency, the question is not, Who shot JR? The question is, Who shot JFK? No Russians shot JFK. No Cubans shot JFK. No Italian Mafia shot JFK. Who shot JFK? MORMON CIA SHOT JFK. The very Secret Service agents who were supposed to be protecting the President were involved in assassinating the President! Why did Mormon CIA shoot JFK? Because JFK addressed the nation concerning civil rights equal rights for all Americans, including African Americans like me, my children, my grandchildren, my great grandchildren, and, because of his religion, Catholic; that is why MORMON CIA SHOT JFK. This is no conspiracy theory, this is a fact that shall be proven in an international criminal court of law. Mormon CIA shot JFK.  Mormon CIA plotted "911".  Mormon CIA are plotting another attack on New York City.  The intelligence of the Mormon church will bring them before an international criminal court of law! Not the current kangaroo international criminal court of law that only prosecutes Africans (my comment is no criticism of the honest-hearted jurists, some of whom will no doubt be among those chosen for a soon to be established new international criminal court of law), a real international criminal court of law will be established in the Hague for the sole purpose of prosecuting Mormon CIA and their cohorts. This nation is on the wrong track, desperately in need of leadership. Nobody is better qualified to be president than Caroline Kennedy. She has every qualification needed to lead this nation: decency, honesty, lack of hidden agenda, integrity, moral fortitude. I'm campaigning for Caroline Kennedy, President, 2020; Robert Kennedy, Jr., U.S. Attorney General.
—Lee McLeon, Times Square
Sundays, Tuesdays, Wednesdays, Thursdays, Fridays, Saturdays, 2018

https://www.playbillstore.com/hamilton-2018-day-to-day-calendar.aspx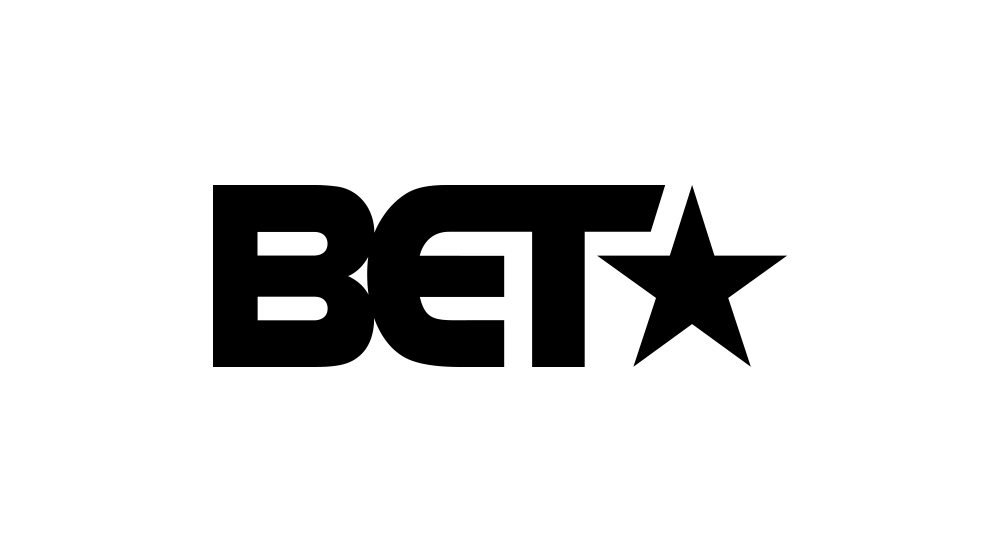 http://www.hiphopmovie.com/2016/08/19/here-are-the-nominees-for-bets-2016-hip-hop-awards/


https://en.wikipedia.org/wiki/File:US_Army_logo.svg
[Mormon computer gremlins: STOP changing font size!]
THE FEDERALIST PAPERS, NO. 68
The process of election affords a moral certainty, that the office of President will never fall to the lot of any man who is not in an eminent degree endowed with the requisite qualifications. Talents for low intrigue, and the little arts of popularity, may alone suffice to elevate a man to the first honors in a single State; but it will require other talents, and a different kind of merit, to establish him in the esteem and confidence of the whole Union, or of so considerable a portion of it as would be necessary to make him a successful candidate for the distinguished office of President of the United States. It will not be too strong to say, that there will be a constant probability of seeing the station filled by characters pre-eminent for ability and virtue.
(HAMILTON AN AMERICAN MUSICAL 2018 DAY-TO-DAY CALENDAR, March 13, 2018, emphasis added)


"Our preeminent identity is as a child of God."
Donald L Hallstrom
I am a Child of God
(Mormon Church of Satan Mormon Channel Daily Quote, March 13, 2018,
https://www.mormonchannel.org/blog/post/daily-quote-your-true-identity)
QUOTE OF THE DAY
I don't know how to do anything halfway."
-Kevin Hart, Comedian
Meridian Energy Group Inc.
New Refinery Investment
Become a Shareholder
(Forbes Quote of the Day, March 13, 2018, http://www.forbes.com)


Definition of MERIDIAN
1 archaic : the hour of noon : MIDDAY
…
https://www.merriam-webster.com/dictionary/meridian

The Song of Solomon, chapter 1
7 Do tell me, O you whom my soul has loved,+ where you do shepherding,+ where you make the flock lie down at midday. Just why should I become like a woman wrapped in mourning among the droves of your partners?"
8 "If you do not know for yourself, O you most beautiful one among women,+ go out yourself in the footprints of the flock and pasture your kids of the goats alongside the tabernacles of the shepherds."
https://www.jw.org/en/publications/bible/bi12/books/song-of-solomon/1/ [visual and audio]
https://www.jw.org/en/publications/bible/
http://biblehub.com/songs/1-7.htm
http://biblehub.com/songs/1-8.htm
(GOD'S WORD THE HOLY BIBLE, THE ONE AND ONLY TRULY INSPIRED MESSAGE FROM GOD [THE TRUE GOD, JEHOVAH, THE GOD OF ABRAHAM, ISAAC AND JACOB] TO ALL MEN IN ALL NATIONS.  cc all Mormon barristers)
[HAPPY face sungod (ancient Egyptian Ra [Satan]), no shades:]


BELIEVE THE SAVIOR.
HE WILL HELP US.
HE LOVES US.
HE WANTS US TO BE HAPPY.
BARBARA THOMPSON
(Mormon Church of Satan Mormon Channel Daily Quote, March 12, 2018,
https://www.mormonchannel.org/blog/post/daily-quote-believe-the-savior)
[Happy face Ra the ancient Egyptian sungod, and other Satan symbols including Satan star, Mormon Church of Satan Nauvoodoo temple, Nauvoo, Illinois:]


https://www.bing.com/images/search?view=detailV2&ccid=jnY82SpC&id=BDC9CB0272B89BE7AF4D5A0CE97CABE3BD0B9D96&thid=OIP.jnY82SpCGL1339xbUMSYxAHaEo&mediaurl=https%3a%2f%2fc1.staticflickr.com%2f5%2f4077%2f4937207758_1d1a43167d.jpg&exph=313&expw=500&q=nauvoo+temple+moons+and+sunstones&simid=608031203632941773&selectedIndex=7&ajaxhist=0)
[HAPPY face sungod (ancient Egyptian Ra [Satan]), shades:]


Mormon Church of Satan sunstone HAPPY face sun god (ancient Egyptian sun god, Ra), wearing shades, YWCA lobby May or June, 2016 (during 80 times stabbing that happened two days before Memorial Day 2016), cc all Mormon barristers


Our preeminent IDENTIY is as a CHILD of GOD.
DONALD L. HALLSTROM


"Our preeminent identity is as a child of God."
Donald L. Hallstrom
I am a Child of God
(Mormon Church of Satan Mormon Channel Daily Quote, March 13, 2018,
https://www.mormonchannel.org/blog/post/daily-quote-your-true-identity)


Let it rain, I hydroplane in the bank
Coming down with the Dow Jones
When the clouds come, we gone
We Roc-A-Fella
We fly higher than weather
In G5's or better
You know me
In anticipation for precipitation
Stack chips for the rainy day
Jay—Rain Man is back
With little Ms. Sunshine
Rihanna, where you at?
…
Took an oath, I'mma stick it out to the end
Now that it's raining more than ever
Know that we'll still have each other
You can stand under my umbrella
(GOOD GIRL GONE BAD, Rihanna song about Satan's umbrella, 
https://www.bing.com/images/search?q=rihanna+umbrella&FORM=HDRSC2, emphasis added)
From now on you will be catching men alive.​—Luke 5:10.
Jesus had limited time to carry out his ministry. Nevertheless, he took time to cultivate the interest people showed in the good news. For instance, Jesus taught a crowd, using a boat as a platform. On that occasion, he miraculously gave Peter a huge catch of fish and said the words of today's text. What result did Jesus' words and actions produce? Peter and his associates "abandoned everything and followed [Jesus]." (Luke 5:1-11) Nicodemus, a member of the Sanhedrin, became interested in Jesus' teaching. He wanted to learn more but was afraid of what others would say if he spoke with Jesus in public. Jesus was flexible and generous with his time; he met with Nicodemus at night​—away from the crowds. (John 3:1, 2) God's Son set aside time to build up the faith of individuals. Should we not be diligent in making return visits and conducting Bible studies with interested ones? w16.08 4:10, 11
(Examining the Scriptures Daily, March 13, 2018, God's visible organization's Watchtower Online Library,
https://wol.jw.org/en/wol/dt/r1/lp-e/2018/3/13, posted here at my website with permission from some of the federal agents who're pretending to be Jehovah's Witnesses, cc all Mormon barristers)

WIN a Apocalypse Bag
ENTER NOW
5 go-to fly patterns for spring fishing in Utah
BROOKLYN ROYALTY ROCKS OUT 
SEASON MEMBERSHIPS GET EXCLUSIVE PRESALE ACCESS TO BARCLAYS CENTER EVENTS
(Mormon Church of Satan KSL article/photo dated March 18th, 2016 @ 11:12am; advertisements: March 13, 2018,
https://www.ksl.com/?sid=38945022&nid=1288&title=5-go-to-fly-patterns-for-spring-fishing-in-utah)

These 2 stock patterns add up to trouble for investors through Election Day
(Market Watch, March 13, 2018,
https://www.marketwatch.com/)


(Australia Stock Exchange, March 13, 2018 4:45pm Barclays Center and Times Square, http://www.asx.com.au)
THIS IS AN IMPORTANT MESSAGE FROM ME:  NO POWER ON EARTH CAN PREVENT THE IMPENDING STOCK MARKET CRASH, WORLDWIDE.
THIS IS ANOTHER AN IMPORTANT MESSAGE FROM ME:
No matter how many people think otherwise, Jehovah's Witnesses really is God's visible organization.
The wrath of Jehovah God really is upon the Mormon Church of Satan, no matter how many people think otherwise.
The stock market really is going to crash, worldwide, no matter how many people think otherwise.
No matter how many people think otherwise, Caroline Kennedy will be elected President in the year 2020; Jim Turner of Texas will be elected Vice President; Robert Kennedy Jr. will be nominated and confirmed U.S. Attorney General; Robert Mueller will be nominated and confirmed Director of the FBI.
No power on earth has the power to prevent this prophetic message that I write from becoming reality, not even these four people themselves.  I write under inspiration from and with authority from, God, the true God, Jehovah.  cc all Mormon barristers

THIS IS ANOTHER AN IMPORTANT MESSAGE FROM ME:
Mayor Warren Wilhelm aka Bill de Blasio is the clean-up man, if the Mormon Church of Satan/CIA succeed in their planned nuclear bomb attack on the Hudson River.  His administration is already prepared to hold tribunals and immediately execute some of the "troublemakers" (30,000 bananas; nationwide: 30,000 guillotines, to be continued)
Partial List of Scapegoats, if the Mormon Church of Satan/CIA succeed in their nuclear bomb attack on the Hudson River:
Former President Barack "Hussein" Obama
Former Advisor to the President, Valerie "June" Jarrett
Former Homeland Security Director "Jeh" Johnson
Newark Mayor Ras Baraka
Minnesota Congressman FBI agent Keith "Ellison"
New York Congressman FBI agent Hakim Jeffries
Former leader of the CIA's Black Panthers: FBI agent "Malik Zulu Shabazz"
Former Public Relations Spokesman for Mormon Church, FBI agent "Ahmad" Corbitt (now assigned to the Dominican Republic)
[greasy looking Latino American man and African American man made up to look like former President Barack Hussein Obama wearing Joseph Smith's white shirt]
https://www.vividseats.com/theatre/hamilton-tickets.html
[Former presidential candidate Joseph Smith (1844), author of "U.S. Constitution hanging by a thread" prophecy:]
https://en.wikipedia.org/wiki/Joseph_Smith
The purpose of this website is to expose the Mormon Church of Satan and all enemies of Jesus Christ the Way the Truth the Life, the Prince of Peace. This website is also the beginning of a presidential campaign to elect Caroline Kennedy President of the United States. I prayed to Jehovah God to please, by means of His son Christ Jesus, please, arrange national events and world events in such a manner such that Caroline Kennedy is elected President of the United States.  I know Jehovah God hears my prayer and will answer my prayer because that particular prayer of mine is one of my deepest desires and Jehovah God has promised me that he will satisfy all of my deepest desires.  All of the information posted at this website is interconnected; directly connected to the Mormon Church of Satan's illegal sting operation surrounding Jehovah's Witnesses worldwide, and me. The illegal sting operation that encompasses every human being on earth, and has resulted in the LEGAL CASE, unlike any other, ever. The LEGAL CASE, headed to The Hague, Netherlands. cc all Mormon attorneys
As the Storm Approaches,
Maintain Your Focus on Jesus!
(Matthew 14:22-34; Hebrews 12:2)
(Concluding talk, Jehovah's Witnesses Convention 2015, worldwide)