Name It At… NEMET Nissan
Market Watch, Futures, September 26, 2018, 5:45am, https://www.marketwatch.com/


NEMET WYOMING BRONCO BUSTER 9457, parked in front of YWCA, Third Avenue, Brooklyn, September 16, 2018
cc CIA Mormon Danite Dick Cheney of Wyoming and Utah, one of the masterminds of "911", one of the masterminds of the planned nuclear bomb on the Hudson River attack, one of the angriest of the Angry Orchard Angry Birds, cc all Mormon barristers


UTAH, WYOMING, FLORIDA
(Stout Irish Pub, 33rd Street near Seventh Avenue [Penn Station], New York City; photo: May 16, 2018)


(Mormon Church of Satan's Deseret News, articles/photos: September 21, 2018; advertisement: October 4, 2014, http://www.deseretnews.com)

Both Plainsmen.
Lady Plainsmen come up big at Class 4A state track / D1
Laramie Boomerang, Wyoming, May 19, 2018, http://www.newseum.org/todaysfrontpages/?tfp_page=14&tfp_id=WY_LB


Lady Plainsmen [masks]
https://www.bing.com/images/search?q=lady+plainsmen&FORM=HDRSC2


W
Chestnut arrested for DUI
Keep your eye on the basket
Laramie Boomerang, Wyoming, September 26, 2018, http://www.newseum.org/todaysfrontpages/?tfp_page=14&tfp_id=WY_LB
(Keep Your Eyes on the Prize! (2 Corinthians 4:18), God's visible organization's Sing Praises to Jehovah songbook, no longer in use [to be continued])


CM
4302 CHESTNUT ST.
P.A 19104
(white van, a permanent fixture on the corner of 32nd Street at Sixth Avenue, across the street from Mormon Church of Satan's JC Penney; photo: March 2017.  The owner of this vehicle is a plaintiff in a legal case against Berkshire Hathaway, Microsoft, Accenture, Marriott International including W Hotels and all hotels and other corporations owned directly and indirectly by the Mormon Church of Satan, Apple, Accenture, TD Ameritrade, Bain, Citi, Disney, Halliburton, IBM, JPMorganChase, T-Mobile, Verizon and many other corporations. cc all Mormon barristers)


…
Unquestionably Syme will be vaporized, Winston thought again. He thought
it with a kind of sadness, although well knowing that Syme despised him
and slightly disliked him, and was fully capable of denouncing him as a
thought-criminal if he saw any reason for doing so. There was something
subtly wrong with Syme. There was something that he lacked: discretion,
aloofness, a sort of saving stupidity. You could not say that he was
unorthodox. He believed in the principles of Ingsoc, he venerated Big
Brother, he rejoiced over victories, he hated heretics, not merely with
sincerity but with a sort of restless zeal, an up-to-dateness of
information, which the ordinary Party member did not approach. Yet a faint
air of disreputability always clung to him. He said things that would have
been better unsaid, he had read too many books, he frequented the Chestnut
Tree Cafe, haunt of painters and musicians. There was no law, not even an
unwritten law, against frequenting the Chestnut Tree Cafe, yet the place
was somehow ill-omened. The old, discredited leaders of the Party had been
used to gather there before they were finally purged. Goldstein himself,
it was said, had sometimes been seen there, years and decades ago. Syme's
fate was not difficult to foresee. And yet it was a fact that if Syme
grasped, even for three seconds, the nature of his, Winston's, secret
opinions, he would betray him instantly to the Thought Police. So would
anybody else, for that matter: but Syme more than most. Zeal was not
enough. Orthodoxy was unconsciousness.
…
'Do you know where you are, Winston?' he said.
'I don't know. I can guess. In the Ministry of Love.'
'Do you know how long you have been here?'
'I don't know. Days, weeks, months–I think it is months.'
'And why do you imagine that we bring people to this place?'
'To make them confess.'
'No, that is not the reason. Try again.'
'To punish them.'
'No!' exclaimed O'Brien. His voice had changed extraordinarily, and his
face had suddenly become both stern and animated. 'No! Not merely to
extract your confession, not to punish you. Shall I tell you why we have
brought you here? To cure you! To make you sane! Will you understand,
Winston, that no one whom we bring to this place ever leaves our hands
uncured? We are not interested in those stupid crimes that you have
committed. The Party is not interested in the overt act: the thought is
all we care about. We do not merely destroy our enemies, we change them.
Do you understand what I mean by that?'
…
'How many fingers, Winston?'
'Four! Stop it, stop it! How can you go on? Four! Four!'
'How many fingers, Winston?'
'Five! Five! Five!'
'No, Winston, that is no use. You are lying. You still think there are
four. How many fingers, please?'
'Four! five! Four! Anything you like. Only stop it, stop the pain!'
Abruptly he was sitting up with O'Brien's arm round his shoulders. He had
perhaps lost consciousness for a few seconds. The bonds that had held his
body down were loosened. He felt very cold, he was shaking uncontrollably,
his teeth were chattering, the tears were rolling down his cheeks. For a
moment he clung to O'Brien like a baby, curiously comforted by the heavy
arm round his shoulders. He had the feeling that O'Brien was his protector,
that the pain was something that came from outside, from some other source,
and that it was O'Brien who would save him from it.
'You are a slow learner, Winston,' said O'Brien gently.
…
(1984 by CIA-SIS agent George Orwell [one of the "how-to" manuals for the powers that now be in power, but not for long], Gutenberg Australia, http://gutenberg.net.au/ebooks01/0100021.txt)
(If the "vision" is fully realized, STARBUCKS, with its headquarters on Utah Avenue in Seattle, Washington, will be the Chestnut Tree Café. [The wrath of Jehovah God is upon you, Mormon Church of Satan.]  cc all Mormon barristers)

Fifth Shades of Grey
[mask, sado-masochism]
(WhatCanILearnToday.Wordpress.com)
Name It At…
NEMET
Nissan
…
LADY GREY
SS18
(Mormon Church of Satan's Deseret News, September 22, 2018, http://www.deseretnews.com)
September 26, 2018.  About Me.  Yesterday I posted a picture of an actress whose name is Patricia Tallman.  I did so because, Saturday (September 22, 2018) I received in the mail a new debit card, from Sterling Bank (formerly Astoria Bank), mailed from Tallman, New York.
"Patricia Rodriquez" is the name Mormon Danites/Danettes used when they somehow or other wrote three blank Commerce Bank checks using Astoria Bank routing number, and my checking account number.  Astoria Bank later informed me that it was a bank error.
Gina Rodriquez is an actress.
CIA Mormon Danette Gina Haspel is the Director of the CIA, one of the authorizers of domestic violence torture techniques for "troublemakers" like me.
When I woke up at approximately 5am feeling pressure on my intestines, I noticed that my night shirt was pulled up to my bra.  I checked my bra to see if the first two hooks were clasped with the third two hooks, as is sometime the case—someone while in this room during the middle of the night sometimes puts the first two hooks atop the last two holes; it's one of the psychological torture techniques I am  currently experiencing.  (I have not had time to document all of the torture techniques I am currently experiencing.)
I always put the third set of hooks in the eye closure.  Someone else (Gerry next door; she has government authorization to enter this room at any time; I am being tortured; Gerry is being exploited) at times puts the first set of hooks atop the third set of hooks, in the eye closure: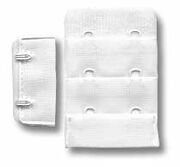 Should I use my potty, or should I go to the bathroom?  If I go the bathroom, who will be coincidentally aligned with me, at this hour, 5:15am?  I wondered.
Big Baby, the resident in the room across the hall from me, was in the bathroom.  Patricia, wearing a pair of black pants with TMobile pink stripe, walked out of the bathroom on the State Street side of the building.  I have no complaint against either of these two women.